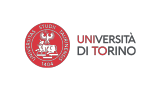 Amministrazione e gestione digitale delle aziende
| | |
| --- | --- |
| Study location | Italy, Turin |
| Type | POSTGRADUATE DEGREE, e-learning |
| Nominal duration | 2 anni. Il tipo di iscrizione (a tempo pieno o part-time) può essere scelto di anno in anno. (120 ECTS) |
| Study language | Italian |
Tuition fee

€2,800 per year

Per l'anno accademico 2023/2024 l'importo del contributo studentesco era compreso tra 156€ e 2.800€ all'anno.

Per informazioni sul contributo previsto per l'anno accademico 2024/2025 consulta la pagina dedicata sul portale di Ateneo. Alla stessa pagina potrai verificare come richiedere una riduzione o un esonero dal contributo studentesco per l'anno accademico 2024/2025.

Course fee

€920 per year

Questo corso prevede il pagamento di importi aggiuntivi, tra 500€ e 920€ all'anno.

Per maggiori informazioni ti invitiamo a consultare attentamente il Regolamento tasse e contributi sul portale di Ateneo.
Entry qualification

First cycle diploma (BA, Undergraduate diploma)

Per accedere ai corsi di laurea magistrale ad accesso libero è necessario essere in possesso di un titolo accademico di primo livello con durata legale di almeno 3 anni, di specifici requisiti curriculari, e di un'adeguata preparazione personale.

Con riferimento ai requisiti di adeguata preparazione personale, essi sono soddisfatti quando ricorre una delle seguenti condizioni: voto di laurea pari ad almeno 94/110 oppure media ponderata dei voti degli insegnamenti nel piano di studi pari ad almeno 26/30 alla data del 30 aprile 2022 (verranno effettuati arrotondamenti per eccesso).

Il cds viene erogato in lingua italiana. È riconosciuta, tuttavia, l'importanza della lingua inglese; pertanto, si individua come requisito curriculare quello della conoscenza della lingua inglese a un livello corrispondente al B1, come definito dal Quadro comune europeo di riferimento per la conoscenza delle lingue (QCER).

The entry qualification documents are accepted in the following languages: English / French / Italian / Spanish.

Se i documenti sono rilasciati in una lingua diversa da quelle precedentemente elencate, oltre all'originale è necessario allegare la traduzione ufficiale certificata.
| | |
| --- | --- |
| Territory requirements | Questo corso di laurea magistrale ha a disposizione 50 posti riservati a candidati non-EU residenti all'estero. |
Language requirements

English


Italian


La conoscenza della lingua inglese (almeno livello B1) sarà verificata tramite una delle seguenti certificazioni accettate:

- Cambridge Certificate of Proficiency in English (CPE);
- Certificate in Advanced English (CAE);
- Cambridge First Certificate of English (FCE);
- PTE Academic;
- IELTS;
- TOEFL iBT;
- Trinity College ISE II.
Overview
Il corso di studi in Amministrazione e gestione digitale delle aziende è erogato prevalentemente a distanza e in lingua italiana.
Il cds si focalizza sulla preparazione di figure professionali con competenze di amministrazione e gestione digitale delle aziende in contesti in forte mutazione, da applicare alle imprese multinazionali, a quelle di piccole e medie dimensioni e alla pubblica amministrazione. Le competenze apprese hanno una valenza trasversale, ossia permettono ai laureati e alle laureate di cogliere l'innovazione digitale come pervasiva e non solo inserita in alcune parti (tecnologiche o di processo).
Il cds ha una connotazione marcatamente interdisciplinare su ambiti aziendali, giuridici e tecnologici, che deriva dalla progettazione congiunta dei tre Dipartimenti coinvolti e che porta alla formazione di nuove figure professionali sempre più richieste dal mercato, con ruoli di coordinamento in azienda. Si ritiene infatti che la digital transformation debba essere padroneggiata conoscendone le sue varie connotazioni (tra le quali risultano prevalenti quelle di natura aziendale, giuridica e tecnologica).
Career opportunities
Il cds in Amministrazione e gestione digitale delle aziende ha l'obiettivo di formare figure professionali preparate all'ideazione, alla gestione e al coordinamento fra funzioni dei nuovi modelli di business digital based (quelli più innovativi e derivanti dal processo di digital transformation) e digital related (quelli più tradizionali che sono stati influenzati dalla trasformazione digitale in atto).
Il profilo professionale che si intende formare è di natura interdisciplinare. Pertanto, anche gli sbocchi professionali, seppur riferiti alla gestione della digital transformation in atto, fanno riferimento a ruoli di coordinamento e integrazione differenti a seconda del background di derivazione, in contesti nazionali e internazionali, in aziende private, pubbliche e del terzo settore di ogni settore economico:
• Manager aziendale
• Manager degli affari legali della digitalizzazione
• Manager della gestione aziendale dei dati informatici
• Specialisti della gestione nella Pubblica Amministrazione
• Specialisti del controllo nella Pubblica Amministrazione
• Specialisti della gestione e del controllo nelle imprese private
• Specialisti in risorse umane
• Specialisti dell'organizzazione del lavoro
• Specialisti in contabilità
• Specialisti in attività finanziarie
• Specialisti nell'acquisizione di beni e servizi
• Specialisti nella commercializzazione di beni e servizi (escluso il settore ICT)
• Specialisti nella commercializzazione nel settore delle tecnologie dell'informazione e della comunicazione
• Specialisti dell'economia aziendale
• Analisti di mercato
• Specialisti dei sistemi economici
• Direttori e dirigenti del dipartimento vendite e commercializzazione
• Esperti legali in imprese