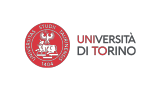 Comunicazione e culture dei media
| | |
| --- | --- |
| Study location | Italy, Torino |
| Type | POSTGRADUATE DEGREE, full-time |
| Nominal duration | 2 anni. Il tipo di iscrizione (a tempo pieno o part-time) può essere scelto di anno in anno. (120 ECTS) |
| Study language | Italian |
Tuition fee

€2,800 per year

Per l'anno accademico 2022/2023 l'importo del contributo studentesco era compreso tra 156€ e 2.800€ all'anno.

Per informazioni sul contributo previsto per l'anno accademico 2023/2024 consulta la pagina dedicata sul portale di Ateneo. Alla stessa pagina potrai verificare come richiedere una riduzione o un esonero dal contributo studentesco per l'anno accademico 2023/2024.

Application fee

€50 one-time

Il contributo obbligatorio per l'invio della candidatura deve essere pagato entro le scadenze previste dalla finestra. L'importo del pagamento rimane invariato sia che si selezionino 2 corsi di studi o uno solo. L'importo non è rimborsabile.
Entry qualification

First cycle diploma (BA, Undergraduate diploma)

Per accedere ai corsi di laurea magistrale ad accesso libero è necessario essere in possesso di un titolo accademico di primo livello con durata legale di almeno 3 anni, di specifici requisiti curriculari, e di un'adeguata preparazione personale. Quest'ultima verrà verificata attraverso un colloquio (tenuto per via telematica).

Per l'ammissione è necessaria una conoscenza adeguata dei principi delle scienze della comunicazione. E' in particolare necessario che lo studente abbia una competenza di base sul complesso delle discipline preliminari allo studio specialistico dei media e della cultura come la semiotica, la sociologia della comunicazione, la sociologia generale, l'informatica, la linguistica, la storia contemporanea, la storia dei media e gli specifici linguaggi dei mezzi di comunicazione intesi in senso ampio (cinema, televisione, giornalismo, pubblicità, letteratura contemporanea, musica, arte contemporanea, nuovi media ecc.).

Per poter accedere al colloquio di verifica è richiesto il possesso di almeno n. 20 crediti ECTS in uno o più dei seguenti settori scientifico-disciplinari:
- Filosofia teoretica, Filosofia morale, Estetica, Filosofia e teoria dei linguaggi;
- Sociologia generale, Sociologia dei processi culturali e comunicativi, Sociologia dei fenomeni politici;
- Storia dell'arte contemporanea, Museologia e critica artistica e del restauro, Discipline dello spettacolo, Cinema, fotografia e televisione;
- Glottologia e linguistica;
- Discipline demoetnoantropologiche;
- Psicologia generale, Psicologia sociale;
- Disegno, letteratura italiana, letteratura italiana contemporanea.

È ammessa una tolleranza fino ad un massimo del 20 %, ovvero 5 crediti ECTS.

Le materie oggetto del colloquio finalizzato alla verifica dell'adeguatezza della personale preparazione sono le seguenti:

1) Semiotica
2) Storia dei mezzi di comunicazione di massa
3) Sociologia della comunicazione

The entry qualification documents are accepted in the following languages: English / French / Italian / Spanish.

Se i documenti sono rilasciati in una lingua diversa da quelle precedentemente elencate, oltre all'originale è necessario allegare la traduzione ufficiale certificata.
| | |
| --- | --- |
| Territory requirements | Questo corso di laurea magistrale ha a disposizione 75 posti riservati a candidati non-EU residenti all'estero. |
Language requirements

Italian


I candidati devono essere in possesso di una certificazione valida di conoscenza della lingua italiana (almeno livello B2). La conoscenza della lingua sarà ulteriormente verificata durante il colloquio di ammissione.
| | |
| --- | --- |
| Other requirements | A motivation letter must be added to your application. |
Overview
Il corso di laurea si propone di formare dei laureati ben consapevoli della dinamica storica, delle strutture linguistiche e delle pratiche produttive dei vari mezzi di comunicazione che sono presenti nella società contemporanea e delle rispettive interrelazioni. Inoltre, il corso fornisce metodologie di analisi e di produzione dei contenuti relativi a questi diversi mezzi e offre gli strumenti per valutarli e riconoscere le relazioni che essi hanno con le forme più tradizionali della comunicazione.
L'obiettivo di laureato che emerge da questa formazione è una figura intellettuale, capaci di adattarsi alla vertiginosa trasformazione della comunicazione contemporanea, di coordinare e di gestire i contenuti che via via si renderanno necessari e disponibili, dunque di assumersi la responsabilità della comunicazione per diversi tipi di realtà pubbliche e private, di lavorare anche in posizioni di responsabilità e di direzione per testate, agenzie di comunicazioni, siti e altri soggetti che si impegneranno nel mercato comunicativo.
Il corso di laurea prevede la possibilità di ottenere una laurea a Doppio Titolo con la "Postdam University" (Germania).
Per maggiori informazioni sul Doppio Titolo clicca qui
Career opportunities
• Tecnico e Tecnica del marketing
• Addetto e Addetta alle pubbliche relazioni
• Analista di mercato
• Copywriter
• Dialoghista
• Redattore e Redattrice editoriale
• Revisore di testi
• Sceneggiatore e Sceneggiatrice
• Ricercatore