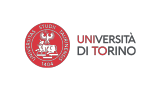 Letteratura, filologia e linguistica italiana
| | |
| --- | --- |
| Study location | Italy, Turin |
| Type | POSTGRADUATE DEGREE, full-time |
| Nominal duration | 2 anni. Il tipo di iscrizione (a tempo pieno o part-time) può essere scelto di anno in anno. (120 ECTS) |
| Study language | Italian |
Tuition fee

€2,800 per year

Per l'anno accademico 2022/2023 l'importo del contributo studentesco era compreso tra 156€ e 2.800€ all'anno.

Per informazioni sul contributo previsto per l'anno accademico 2023/2024 consulta la pagina dedicata sul portale di Ateneo. Alla stessa pagina potrai verificare come richiedere una riduzione o un esonero dal contributo studentesco per l'anno accademico 2023/2024.

Application fee

€50 one-time

Il contributo obbligatorio per l'invio della candidatura deve essere pagato entro le scadenze previste dalla finestra. L'importo del pagamento rimane invariato sia che si selezionino 2 corsi di studi o uno solo. L'importo non è rimborsabile.
Entry qualification

First cycle diploma (BA, Undergraduate diploma)

Per accedere ai corsi di laurea magistrale ad accesso libero è necessario essere in possesso di un titolo accademico di primo livello con durata legale di almeno 3 anni, degli specifici requisiti curriculari e di un'adeguata preparazione personale. Quest'ultima verrà verificata attraverso un colloquio (tenuto in in lingua italiana via skype) sulle seguenti materie: letteratura italiana; filologia romanza ed italiana; linguistica italiana; strumenti e informazioni di base per la ricerca scientifica in ambito letterario, linguistico e filologico. I candidati dovranno inoltre dimostrare di essere fluenti nella lingua italiana scritta e orale e di possedere una solida conoscenza dei testi e degli autori della tradizione letteraria.

Per poter accedere al colloquio di verifica è richiesto il possesso dei seguenti requisiti curriculari minimi:

• almeno n. 18 crediti ECTS in Letteratura Italiana, Letteratura Italiana contemporanea (12 su 18 devono essere in letteratura italiana);
• almeno n. 18 crediti ECTS in Linguistica Italiana, Glottologia e linguistica (12 su 18 devono essere in linguistica italiana);
• almeno n. 12 crediti ECTS in Filologia e linguistica romanza e/o Filologia della letteratura italiana;
• almeno n. 12 crediti ECTS in Lingua e letteratura latina, con studio di testi in lingua.

È ammessa una tolleranza fino ad un massimo del 20 %, ovvero 12 ECTS.

The entry qualification documents are accepted in the following languages: English / French / Italian / Spanish.

Se i documenti sono rilasciati in una lingua diversa da quelle precedentemente elencate, oltre all'originale è necessario allegare la traduzione ufficiale certificata.
| | |
| --- | --- |
| Territory requirements | Questo corso di laurea magistrale ha a disposizione 50 posti riservati a candidati non-EU residenti all'estero. |
Language requirements

Italian


La conoscenza della lingua italiana sarà verificata durante il colloquio di ammissione.
| | |
| --- | --- |
| Other requirements | A motivation letter must be added to your application. |
Overview
Il Corso di laurea magistrale in Letteratura filologia e linguistica italiana fornisce una preparazione approfondita nell'ambito della letteratura, della filologia e della linguistica italiana, discipline sulle quali è imperniato. L'ordinamento didattico prevede inoltre lo studio a livello specialistico di una lingua e letteratura moderna e della lingua e cultura latina. Il percorso di studi è strutturato in maniera abbastanza rigida, per guidare con chiarezza gli studenti agli obiettivi prefissati, in particolare all'acquisizione di basi teoriche sui processi della comunicazione, alla conoscenza dei fondamenti del linguaggio, alla lettura e all'interpretazione dei testi letterari, alla luce della bibliografia critica.
Career opportunities
Scopo del Corso è quello di preparare i laureati all'inserimento nell'ambito dell'istruzione delle istituzioni culturali private e pubbliche, dell'industria culturale ed editoriale:
• insegnamento;
• ricerca scientifica in ambito letterario, filologico e linguistico;
• istituzioni specifiche quali fondazioni e istituti culturali italiani, in Italia o all'estero, organismi e unità di studio presso enti pubblici e privati;
• industria editoriale e della comunicazione;
• studi di produzione radio-televisiva;
• redazioni giornalistiche;
• attività di tipo pubblicistico, collaborazioni a quotidiani e periodici;
• archivi, biblioteche, sovrintendenze;
• gestione del personale nelle aziende, negli enti pubblici e privati e nel settore terziario avanzato.