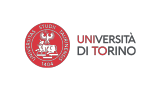 Scienze internazionali
| | |
| --- | --- |
| Study location | Italy, Torino |
| Type | POSTGRADUATE DEGREE, full-time |
| Nominal duration | 2 anni. Il tipo di iscrizione (a tempo pieno o part-time) può essere scelto di anno in anno. (120 ECTS) |
| Study language | Italian |
Tuition fee

€2,800 per year

Per l'anno accademico 2022/2023 l'importo del contributo studentesco era compreso tra 156€ e 2.800€ all'anno.

Per informazioni sul contributo previsto per l'anno accademico 2023/2024 consulta la pagina dedicata sul portale di Ateneo. Alla stessa pagina potrai verificare come richiedere una riduzione o un esonero dal contributo studentesco per l'anno accademico 2023/2024.

Application fee

€50 one-time

Il contributo obbligatorio per l'invio della candidatura deve essere pagato entro le scadenze previste dalla finestra. L'importo del pagamento rimane invariato sia che si selezionino 2 corsi di studi o uno solo. L'importo non è rimborsabile.
Entry qualification

First cycle diploma (BA, Undergraduate diploma)

Per accedere ai corsi di laurea magistrale ad accesso libero è necessario essere in possesso di un titolo accademico di primo livello con durata legale di almeno 3 anni, di specifici requisiti curriculari, e di un'adeguata preparazione personale. Quest'ultima verrà verificata attraverso un colloquio (tenuto in lingua italiana e inglese per via telematica).

I candidati devono essere in possesso di una laurea di primo livello nell'area delle Relazioni internazionali, Scienza politica o Cooperazione allo sviluppo, oppure essere in possesso di un'adeguata preparazione in una delle suddette aree disciplinari dimostrata dal conseguimento di almeno 27 crediti ECTS complessivi suddivisi su due ambiti:

a) non più di 9 crediti ECTS nelle lingue: inglese, francese, cinese, arabo e hindi (equivalenti a uno o più esami di insegnamenti erogati per non meno di 54 ore);
b) non meno di 18 crediti ECTS nelle aree disciplinari delle Scienze Sociali: Relazioni Internazionali, Scienza Politica, Sociologia, Storia, Diritto, Economia, Antropologia, Geografia (equivalenti a uno o più esami di insegnamenti erogati per non meno di 108 ore).

The entry qualification documents are accepted in the following languages: English / French / Italian / Spanish.

Se i documenti sono rilasciati in una lingua diversa da quelle precedentemente elencate, oltre all'originale è necessario allegare la traduzione ufficiale certificata.
| | |
| --- | --- |
| Territory requirements | Questo corso di laurea magistrale ha a disposizione 50 posti riservati a candidati non-EU residenti all'estero. |
Language requirements

Italian


La conoscenza della lingua italiana sarà verificata durante il colloquio di ammissione.
| | |
| --- | --- |
| Other requirements | A motivation letter must be added to your application. |
Overview
Il corso di studi magistrale in Scienze Internazionali ha l'obiettivo di fornire le competenze necessarie a operare con efficacia nelle diverse professioni che costituiscono il campo di azione della politica internazionale: dalle più tradizionali carriere della diplomazia e del funzionariato internazionale, agli impieghi negli uffici relazioni internazionali delle imprese private e delle amministrazioni pubbliche; dal lavoro di consulenza qualificata in Imprese/Banche e Servizi al project management nel mondo delle ONG e del terzo settore; dall'analista nei think tank, al ricercatore in istituti di ricerca nazionali ed internazionali.
Attraverso lo studio delle discipline storiche, politologiche, giuridiche, economiche, sociologiche, geografiche e linguistiche, e grazie all'approfondimento di regioni oggi cruciali, il corso offre gli strumenti metodologici e le conoscenze necessarie alla comprensione dei complessi fenomeni che hanno caratterizzato l'evoluzione del sistema internazionale contemporaneo.
L'offerta formativa del Corso di laurea si articola su quattro profili strettamente interconnessi:
• Diritti Umani;
• Studi Europei;
• China and Global Studies;
• Middle East and North Africa – MENA Politics.
Il corso di studi in Scienze internazionali prevede la possibilità di ottenere una laurea a Doppio Titolo con l'Università di Lyon 2 (France).
Gli studenti potranno svolgere il loro 2° anno di studi presso l'Università di Lyon 2 con un piano di studi integrato. Al termine del programma otterranno due titoli:
• Laurea magistrale in Scienze Internazionali
• Master II in Sciences économiques et sociales oppure in Science politique percorso Sociologie politique o percorso Politique internationale.
Per maggiori informazioni sul Doppio Titolo clicca qui
All'interno del corso di studi è possibile ottenere il Diploma in Migration Studies – DMS che permette di acquisire una formazione interdisciplinare sul tema della migrazione combinando insegnamenti di carattere giuridico, socio-politico ed economico.
Programme structure
http://www.didattica-cps.unito.it/do/documenti.pl/Show?_id=yh96
Career opportunities
La laurea magistrale in Scienze internazionali è principalmente diretta a formare operatori della vita internazionale nel senso più ampio, con riferimento alle carriere nel settore diplomatico e del funzionariato internazionale, agli impieghi negli uffici relazioni internazionali delle imprese private e delle amministrazioni pubbliche. Più in dettaglio, a seconda del settore di studi prescelto, il laureato in Scienze internazionali potrà cercare occupazione:
• nelle istituzioni internazionali governative e non governative impegnate nella promozione dei diritti umani, nelle imprese attente alla responsabilità sociale, nei mass media, nei centri attivi nell'ambito del conflict resolution;
• nelle strutture comunitarie e in tutti quei settori pubblici e privati, a livello nazionale e locale, nell'industria e nei servizi, che interagiscono con l'Unione europea;
• nei settori della promozione degli investimenti italiani all'estero, nelle imprese interessate ad investire in quelle aree in forte espansione, ma anche nel settore della comunicazione e dell'organizzazione degli scambi culturali.