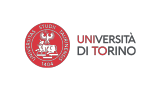 Scienze viticole ed enologiche
| | |
| --- | --- |
| Study location | Italy, Grugliasco |
| Type | POSTGRADUATE DEGREE, full-time |
| Nominal duration | 2 anni. Il tipo di iscrizione (a tempo pieno o part-time) può essere scelto di anno in anno. (120 ECTS) |
| Study language | Italian |
Tuition fee

€2,800 per year

Per l'anno accademico 2022/2023 l'importo del contributo studentesco era compreso tra 156€ e 2.800€ all'anno.

Per informazioni sul contributo previsto per l'anno accademico 2023/2024 consulta la pagina dedicata sul portale di Ateneo. Alla stessa pagina potrai verificare come richiedere una riduzione o un esonero dal contributo studentesco per l'anno accademico 2023/2024.

Application fee

€50 one-time

Il contributo obbligatorio per l'invio della candidatura deve essere pagato entro le scadenze previste dalla finestra. L'importo del pagamento rimane invariato sia che si selezionino 2 corsi di studi o uno solo. L'importo non è rimborsabile.
Entry qualification

First cycle diploma (BA, Undergraduate diploma)

Per accedere ai corsi di laurea magistrale ad accesso libero è necessario essere in possesso di un titolo accademico di primo livello con durata legale di almeno 3 anni, di specifici requisiti curriculari, e di un'adeguata preparazione personale.

La verifica dei requisiti curricolari verrà svolta da una Commissione apposita attraverso l'esame dei titoli didattici presentati dal singolo candidato che dovranno includere esami nelle seguenti materie: Agronomia e coltivazioni erbacee, Arboricoltura generale e coltivazioni arboree, Chimica agraria, Scienze e tecnologie alimentari, Microbiologia agraria.

La medesima Commissione valuterà inoltre l'adeguatezza della preparazione personale attraverso colloqui che potranno essere svolti anche in modalità telematica. Le conoscenze di base oggetto della verifica dell'adeguatezza della personale preparazione sono specificate di seguito:

• Viticoltura: conoscenze di base sulla morfofisiologia ed ecologia della vite, e sulle principali tecniche colturali adottate in viticoltura.
• Microbiologia generale ed enologica: conoscenze di base del ruolo dei microorganismi nei processi di vinificazione e affinamento dei vini.
• Enologia: conoscenza delle fondamentali operazioni unitarie e dei processi di trasformazione delle uve.
• Tecnologia enologica: conoscenze di base riguardo agli impianti per la vinificazione e l'affinamento dei vini.
• Economia e gestione delle aziende vitivinicole: conoscenze necessarie per la gestione economica delle aziende.
• Analisi chimiche dei vini: nozioni fondamentali sulla composizione dei vini, delle tecniche analitiche, anche in considerazione della tutela dei consumatori.
• Lingua inglese: capacità di traduzione e comprensione.

The entry qualification documents are accepted in the following languages: English / French / Italian / Spanish.

Se i documenti sono rilasciati in una lingua diversa da quelle precedentemente elencate, oltre all'originale è necessario allegare la traduzione ufficiale certificata.
| | |
| --- | --- |
| Territory requirements | Questo corso di laurea magistrale ha a disposizione 50 posti riservati a candidati non-EU residenti all'estero. Questi posti sono in comune con tutti i curricula di Scienze viticole ed enologiche. |
Language requirements

Italian


La conoscenza della lingua italiana sarà verificata durante il colloquio di ammissione.
| | |
| --- | --- |
| Other requirements | A motivation letter must be added to your application. |
Overview
Il corso ha l'obiettivo di formare figure professionali dotate di una preparazione di livello avanzato, convenientemente calibrata per l'esercizio di attività specialistiche sia nel settore delle scienze viticole che di quelle enologiche, garante di padronanza ed autonomia nello svolgimento della professione. Specifica attenzione è attribuita alla capacità di risoluzione di problemi complessi della gestione di sistemi produttivi viticoli ed enologici in rapporto al contesto territoriale, sia nei suoi risvolti ambientali che in quelli socio-economici, nonché al conseguimento di una comprovata idoneità ad utilizzare strumenti innovativi e rigorose metodologie di lavoro.
Gli interventi formativi sono improntati all'interdisciplinarietà e finalizzati all'elaborazione di conoscenze e competenze che consentano di supportare la progettazione e il trasferimento di conoscenze nel settore viticolo ed enologico.
Career opportunities
Per i laureati si prevedono sbocchi occupazionali e professionali nel settore viticolo ed enologico, con ruoli di tipo dirigenziale o di consulenza. Si prevede inoltre l'accesso alla Pubblica Amministrazione nei ruoli degli organi di controllo e nella dirigenza del settore, la libera professione di tecnologo alimentare e/o di agronomo, l'accesso ai ruoli della ricerca ed a quelli dell'insegnamento.