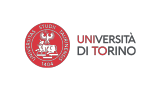 | | |
| --- | --- |
| Study location | Italy, Grugliasco |
| Type | POSTGRADUATE DEGREE, full-time |
| Nominal duration | 2 anni. Il tipo di iscrizione (a tempo pieno o part-time) può essere scelto di anno in anno. (120 ECTS) |
| Study language | Italian |
Tuition fee

€2,800 per year

Per l'anno accademico 2022/2023 l'importo del contributo studentesco era compreso tra 156€ e 2.800€ all'anno.

Per informazioni sul contributo previsto per l'anno accademico 2023/2024 consulta la pagina dedicata sul portale di Ateneo. Alla stessa pagina potrai verificare come richiedere una riduzione o un esonero dal contributo studentesco per l'anno accademico 2023/2024.

Application fee

€50 one-time

Il contributo obbligatorio per l'invio della candidatura deve essere pagato entro le scadenze previste dalla finestra. L'importo del pagamento rimane invariato sia che si selezionino 2 corsi di studi o uno solo. L'importo non è rimborsabile.
Entry qualification

First cycle diploma (BA, Undergraduate diploma)

Per accedere ai corsi di laurea magistrale ad accesso libero è necessario essere in possesso di un titolo accademico di primo livello con durata legale di almeno 3 anni in Scienze zootecniche e tecnologie delle produzioni animali o in Scienze e tecnologie agrarie e forestali, di sufficiente ed ampia conoscenza dei sistemi agro-zootecnici, adeguate competenze nel campo delle discipline delle produzioni animali e vegetali, nonché del settore economico.

Tali requisiti minimi sono considerati soddisfatti dal precedente conseguimento di almeno 60 crediti ECTS nelle attività formative di base e/o caratterizzanti nei Settori scientifici disciplinari come di seguito specificato:

• almeno 20 CFU nei seguenti settori: Fisica sperimentale, Didattica e storia della fisica, Scienze informatiche, Logica matematica, ricerca operativa, Economia politica, Politica economica, Anatomia degli animali domestici, Botanica generale, Botanica sistematica, Botanica ambientale e applicata, Fisiologia vegetale, Zoologia, Ecologia, Chimica generale e inorganica, Chimica organica, Biologia molecolare, Biochimica clinica e biologia molecolare clinica, Biologia applicata;
• almeno 40 CFU nei settori: Fisiologia veterinaria, Patologia generale e anatomia patologica veterinaria, Ispezione degli alimenti di origine animale, Malattie infettive degli animali domestici, Parassitologia e malattie parassitarie degli animali, Farmacologia e tossicologia veterinaria, Economia ed estimo rurale, Agronomia e coltivazioni erbacee, Genetica agraria, Meccanica agraria, Costruzioni rurali e territorio agroforestale, Entomologia generale e applicata, Chimica agraria, Scienze e tecnologie alimentari, Microbiologia agraria, Zootecnica generale e miglioramento genetico, Nutrizione e alimentazione animale, Zootecnica speciale, Zoocolture, Topografia e cartografia.

L'accertamento dell'adeguata preparazione avverrà con modalità definite nel Regolamento del corso di studi e potrà prevedere un colloquio sulle materie di base specificate qui di seguito nel Syllabus:

• Biochimica: struttura, funzione ed elementi del metabolismo di carboidrati, proteine, lipidi. Genetica: struttura degli acidi nucleici. Duplicazione del DNA. Sintesi delle proteine. Genetica mendeliana.
• Produzioni vegetali: conoscenze di base sulla foraggicoltura e sui sistemi foraggeri nei diversi areali agricoli.
• Zootecnica: conoscenza degli animali oggetto di allevamento dal punto di vista anatomo-fisiologico, morfologico e funzionale. Principi nutritivi degli alimenti zootecnici e fabbisogni delle principali specie allevate, razionamento. Miglioramento genetico applicato ai caratteri qualitativi e quantitativi.

È altresì richiesta un'adeguata conoscenza della lingua inglese sia in forma scritta che in forma orale con riferimento ai lessici disciplinari.

The entry qualification documents are accepted in the following languages: English / French / Italian / Spanish.

Se i documenti sono rilasciati in una lingua diversa da quelle precedentemente elencate, oltre all'originale è necessario allegare la traduzione ufficiale certificata.
| | |
| --- | --- |
| Territory requirements | Questo corso di laurea magistrale ha a disposizione 50 posti riservati a candidati non-EU residenti all'estero. Questi posti sono in comune con tutti i curricula di Scienze animali. |
Language requirements

Italian


La conoscenza della lingua italiana sarà verificata durante il colloquio di ammissione.
| | |
| --- | --- |
| Other requirements | A motivation letter must be added to your application. |
Overview
La laurea magistrale in Scienze Animali si rivolge sia a laureati/e già attivi nel mondo del lavoro che intendono migliorare la loro posizione professionale sia a coloro che, avendo conseguito una laurea di primo livello, vogliano acquisire una specializzazione nei diversi comparti del settore zootecnico.
Il Corso di Laurea Magistrale ha come obiettivo la formazione di professionisti in grado di organizzare al meglio la filiera produttiva destinata a fornire mangimi e prodotti d'origine animale di qualità, tenendo nella dovuta considerazione le esigenze nutrizionali degli animali (da reddito e da compagnia), la qualità e la sicurezza dei mangimi e dei prodotti di origine animale, l'equilibrio ambientale, la difesa ed il recupero della biodiversità animale in ambito zootecnico ed il benessere degli animali. Inoltre, il percorso didattico proposto consente di approfondire gli aspetti legati sia alla gestione nutrizionale degli animali, sia alla gestione dell'azienda mangimistica e di produzione degli alimenti di origine animale dal punto di vista tecnico-qualitativo e di valorizzazione dei prodotti in ambito commerciale.
Un ulteriore impegno è diretto a fornire una visione organica delle conoscenze acquisite, per organizzarle e applicarle in equilibrio con le risorse ambientali esistenti, alla ricerca delle migliori tecniche disponibili per l'allevamento, garantendone la sostenibilità.
Career opportunities
I/le Laureati/e nel Corso di Laurea Magistrale hanno elevati livelli di competenza per il controllo delle filiere zootecniche, nel settore della mangimistica (inclusi gli alimenti per animali da compagnia) e sono figure che potranno operare con funzioni di elevata responsabilità.
Gli sbocchi professionali previsti sono sia nell'ambito della ricerca, che nell'applicazione della stessa nell'ambito delle scienze animali legate alla produzione di latte, carne ed uova, nonché alla mangimistica (inclusi gli animali da compagnia), inoltre possono dedicarsi alla direzione di aziende zootecniche e mangimistiche.